Event Description:
A lively panel led by Steve Hoffman of Lavamind and Founders Space
Last year, Over 70% of Forbes Global 2000 companies said they planned to use gamification for the purposes of marketing and customer retention. A lot are working right now to deliver those in the very near future. This year Facebook bought Oculus a Virtual Reality company at San Francisco Gaming Developers Conference for $2 billion and there is more…
Games have real-life value and impact, they can even saves lives and help us conserve the environment.
Join SiliconFrench, the Jewish High Tech Community (JHTC) and the Entrepreneurs' Club (TEC) for a lively discussion.
Our panel of experts will talk about the latest gaming technologies and their practical usage in the industry for education, customer engagement, industrial design, health and medical research.
An engaging evening, with a lot of fun and interest for adults of all ages – including interactive demos and French wine buffet.
Agenda:
6:00 p.m. Registration, Buffet, Networking and interactive demo
6:45 p.m. Welcome and Panel Discussion
8:45 p.m. Desserts and networking (until 9:30 pm)
Panelists:
Steve Hoffman (a.k.a. Captain Hoff) is a hightech entrepreneur, founder of Lavamind and Founders Space. He is actively involved in the gaming industry;his 3 most recent games have been featured on Google Play with over a million downloads. Steve ran the US mobile games publishing & development group of Infospace and is also the author of Game Design Workshop, featured at the Game Developers Conference and used by many institutions around the world to teach game design.
Bill Klein is a lifetime entrepreneur and the CEO of Rival Theory; an artificial intelligence company re-imagining how players interact with characters in video games. Bill began his software career with his first company, Intelligent Programming, sold to Barcoding Inc. in 2000. In 2003, he started his first game company, Extreme AI, creating some of the earliest 3D games for the mobile space; In 2010, along with his co-founder Amanda Solosky, Bill started Rival Theory to combine his interests in games and AI. Their platflorm supports intelligent interactive characters that have memories, emotions, and the ability to go with players from game to game. Over 7000 developers have used this technology to create games in Unity.
Kevin Richardson, EP/Publisher at GAMESPIN, he previously worked in gaming and Animation for compagnies like Mattel Interactive, EA, Ana-Barbera, Nickelodeon/Viacom, Disney and LucasFilms Ltd. In 2010 Kevin won the of VW Fun Theory Contest, for creating a game that helps drivers respect speed limits.
Steve DeWinter (a.k.a. S.D. Stuart and J.D. Pierce) is publisher and author of the bestselling Minecraft Adventures series; #1 Amazon sales for Action & Adventure Sci-Fi Series for the last year.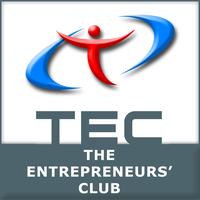 [pricing_table]
[pricing_column type="featured"]
Event Details
June 25, 2014
Wednesday
LOCATION
Wilmerhale
950 Page Mill Rd
Palo Alto CA
[/pricing_column]
[/pricing_table]

This event has already taken place. Please join us at one of our upcoming events!