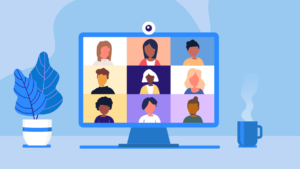 Join JHTC & JYA for our Annual Speed Networking event.
Networking can be one of the most powerful and productive activities an individual can do to launch and manage their career.
Building an interconnected group of relationships with others is at the core of a person's effectiveness both personally and professionally.
To be effective at your job, manage your career, and find new opportunities, it's not just what you know and what you can do, but also who you know.
Benefits of Networking:
1. Strengthen business connections
2. Get Fresh Ideas
3. Advance your career
4. Get career advice and support
5. Gain a different perspective
6. Develop long-lasting relationships
7. Find a job you love
"JHTC always brings together relevant speakers/thinkers and interesting people – that's what networking should always be about!"
Joyce Stoer Cordi, JHTC member
"JHTC lets me connect with my community and Israel and get in touch with the latest trends in technology outside of my specialized industry."
Joel Amzallag, JHTC member
"JHTC meetings are a great place to congregate and learn… the food and drink facilitate social interaction… the job opportunity forum provides a great venue to facilitate shidduchim."
The Jewish High Tech Community, JHTC, hosts events with members from throughout the San Francisco Bay Area, with a focus on local events in Silicon Valley and locations in Mountain View and Palo Alto, CA. As always, members, guests and first-time attendees are welcome.
Our past JHTC events have covered startup founder experiences and robotics, and there is much more to come. It has been wonderful to see our group grow over the last few years, and I hope you will join us at our next event!
– Tanya Okmyansky, President